Apply Online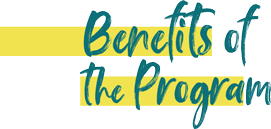 Specialized Legal Knowledge

Pursuing an LL.M improves your knowledge of a specific area of law significantly and offers an opportunity to move into a new area of expertise giving you an added edge. For example, knowledge in Commercial Law will help you to crack the IBBI Exam and become IPR Professional.
Global Job Market

Gain a thorough grounding in all spheres of both national and international business law and improve your employability. Explore career choices in a global job market and work with international organizations.
Careers in Academia

Achieve an excellent grounding for employment in academia along with industry. LL.M is an ideal platform for advanced research and PhD, that leads to opportunities in lecturing and teaching law.
Corporate Careers

Corporate Law provides an in-depth knowledge of the legal, economic, financial, and governance matters covering the most relevant aspects in the life cycle of a corporation. Gain awareness and critical understanding of the latest developments in the corporate world. Corporate career options include becoming a legal consultant, working in a law firm or publication house and more.

School of Business and Law (SBL)
is one of the largest schools at Navrachana University, Vadodara. Working in close association with the industry and academic experts, right from the curriculum development stage to student's projects, internships, and placements, SBL offers several unique undergraduate and postgraduate level programs in the
field of Management
(BBA, MBA and Executive MBA) and Law (Five-year
Integrated BBA-LLB
and LLM). At SBL, we teach students to learn, assimilate, and practice the skills required to excel in today's dynamic world.

Centre for Post-Graduate Legal Studies (CPGLS) at the School of Business and Law, Navrachana University offers the one-year LL.M postgraduate program with specialization in Corporate & Commercial Law and Criminal Law.
The LL.M program at Navrachana University provides an in-depth understanding of various laws that regulate the business world with 9 courses covered in two semesters.
Corporate & Commercial Law and Criminal Law is an intellectually challenging study of the constantly changing legal puzzles that face businesses of all sizes and types. With globalization, liberalization and the ever changing and evolving national and international regulatory framework, the knowledge of and exposure to laws affecting domestic and international businesses is critical in thoroughly understanding the underpinnings of the business, nationally and globally. The Criminal Law is designed to develop an understanding of legal principles and enhance knowledge in academics and criminal law research. It also enlightens students with the study of contemporary debates in criminal justice at an advance level.
Program Highlights
Focus on imparting quality legal education
Qualified and experienced faculty members
Placement support for
deserving candidates
MoU with Gujarat National Law University, Gandhinagar focuses on enriching research and academic related activities
Renowned advocates, industry experts and academicians are invited for interactive sessions with students
Gujarat National Law University initiated, Gujarat Law Dean's Forum (GLDF) Meet, a project funded by Government of Gujarat. The objective of this project is to improve the quality of legal education in all law schools and colleges in Gujarat and Navrachana University is part of it
Pedagogy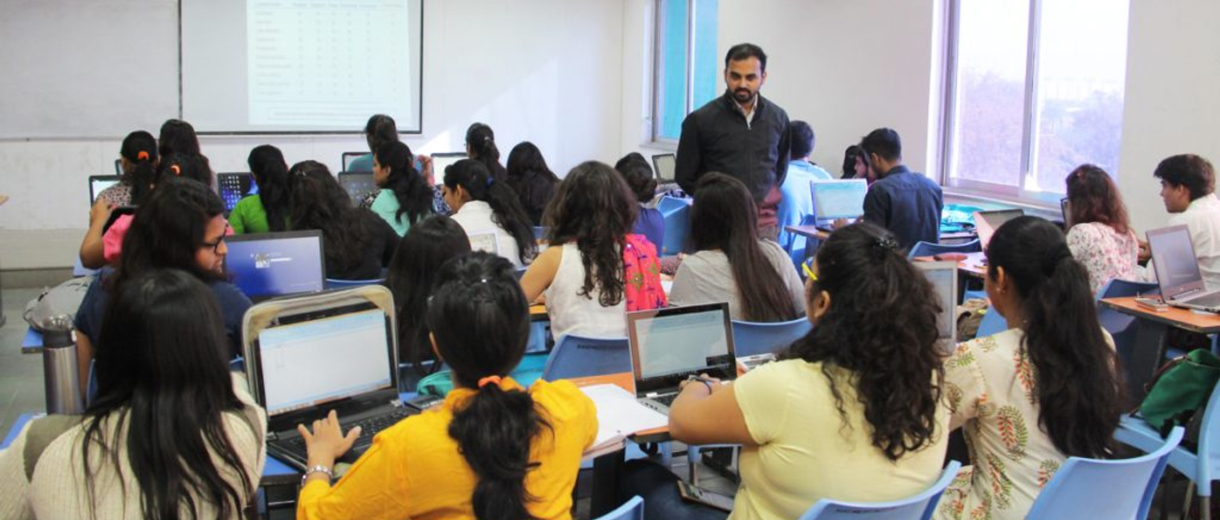 Classroom lectures by wellqualified and experienced faculty
Mix of conventional and innovative methods for teaching-learning
Emphasis on case studies, judgement analysis, presentations, problem-solving methods and research form a part of continuous evaluation process
Innovative, dynamic curriculum, befitting the current needs of the profession, industry and academia
Enhancement of practical skills and experimental learning through specially designed curriculum and continuous evaluation courses
Innovative teaching pedagogy aiming at holistic development of the students through experiential learning
Research Project & Dissertation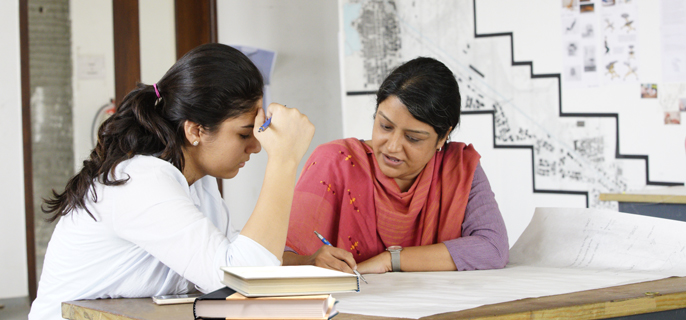 Each student undergoes Research Project and Dissertation as a part of the curriculum and it is a part of internal assessment too. Research is based on contemporary issues, which in turn introduce students to the number of options available to them, helping them to decide where they see themselves in the future, career-wise.

Industry Connect
Regular live projects, guest lectures, industrial visits and internships expose students to current market and industry functions and needs, as well as the functioning of legal business and law firms. This enables students to identify areas of interest, explore possibilities and learn from the industry experts in real-life scenarios.

The NUV Industry Connect provides our graduates a double advantage - firstly they are more employable and as they have industry experience, they perform better in their first job and therefore, tend to grow faster.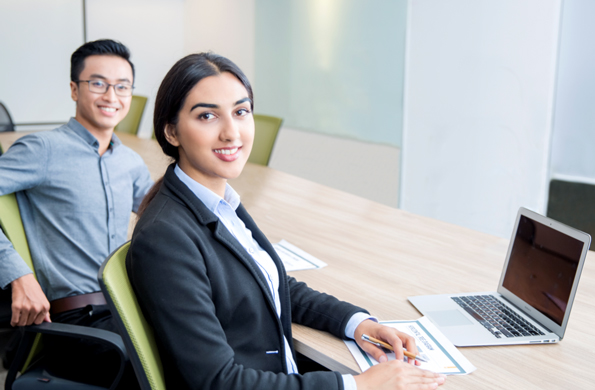 Program Details
2 Semesters
|
31 Credits
|
Class Size 25
|
Specialization in Corporate & Commercial Law and Criminal Law
Admission Process
Important
Dates

Last date for submitting application form 30 June

, 2023

Duration

Full-time | One-year Postgraduate Program

Three or Five years LLB Degree from any recognized University/Institution of National Importance with a minimum percentage of marks in qualifying examination not below 45% of total marks in case of general category applicants and 40% of total marks in case of SC and ST applicants.

INR 60,000 Per Annum (INR 30,000 Per Semester)

Admission
Process

Candidates must be qualified in any one of the entrance examinations CLAT or Written Aptitude Test (WAT) and Personal Interview (PI).
Final admission will be subject to the merit list prepared based on the scores of CLAT, or WAT and PI.

Hostel

Our hostel for boys and girls situated near the NUV campus provides comfortable living with fully furnished rooms, meals and basic amenities like pantry, attached washrooms, gym, reading space, TV room and much more.

Click here to know more
Note: The program is in accordance with the UGC Notification vide no. D.O. No. 5-1 / 99 (CPP-II) dated January 18, 2013.

The world you will encounter when you graduate three or four years from now, will not look anything like what it was when the textbooks were written. To ensure our students excel in a world that is changing at a never before rate, we at Navrachana University have developed a holistic curriculum wherein the emphasis is not just on gathering knowledge but on 'informed application in the real world'.
Our students are exposed and taught to deal with constantly unfolding unknowns. The goal is to train their mind to be alert, analyze and adapt at an accelerated pace, and swing into action early so that they can lead the change. If you are looking to invest in education that will go beyond your first job and give you a lifelong competitive edge, Navrachana University is where your search ends.
Click on each school to know more about the courses offered
Other Programs Offered at NUV
TOP