Apply Online
Massive disruptions, intense competitiveness, amplified focus on sustainability and highly volatile global dynamics are the truth of our times. At Navrachana University we are acutely aware that students who want to be successful in their professional and personal life, need to possess more than just academic knowledge.

They need to become team players and refine their creative skills to be able to solve new-age challenges. They need to nurture and grow their social, psychological, emotional, and ethical quotients. They need to internalise the lessons that playing a sport teaches - that victory and losses are sides of the same coin and not to get disheartened by setbacks. Thus, at Navrachana we focus on holistic development of our students that goes beyond books and includes art, culture, sports, student-organized seminars, field trips, etc.

Alumni Connect - NUVAA
The Navrachana University Vadodara Alumni Association (NUVAA) is a celebration of the uniqueness of the 'NAVRACHANA' experience. The association works to foster a long-lasting bond between the Alumni, NUV, and the Professional Community.

Our 3,313+ graduates have gone on to reach for the stars, create cultural phenomena and lead the country in different sectors. But no matter where they go, they remain a part of the NUV family and network, always.
NUVAA Membership Benefits
Free access to the NUV Library for one year (reading only)
Use of NUV auditorium, galleries and conference rooms for meetings
Mentor students to find a professional fit
Raise funds for student activities
Organize Student Club activities
Host the Alumni Day/Annual Meet – a full-day event clubbed with NUV Convocation
Organize Convocation in collaboration with NUV
Invitation to NUV's cultural events and academic activities
What Students Say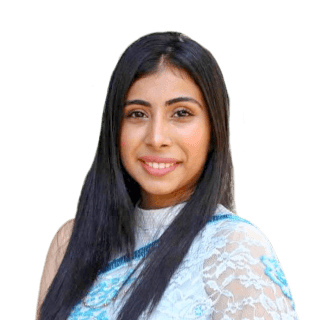 Navrachana helped me grow overall, manage my studies with extracurricular activities and made me a complete student. By the time I graduated, I was ready for the outside world. It helped me finesse my leadership qualities and it was one of the best times of my career until now.
Binyaz Ilavia
BSc Biochemistry (2015-18)
MSc Life Science (2018-20)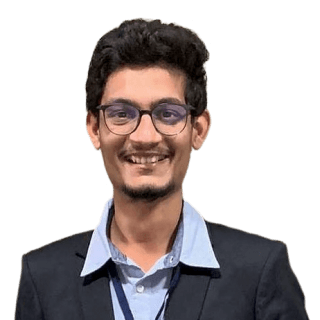 I had the opportunity to present at an international conference, get hands-on training programs, go on field trips which helped me discover my capabilities and also make new connections. The pedagogy keeps pace with current trends and technology, helping students be more creative and engaged in their courses. Along with the course work, it was fun participating in co-curricular activities. The learnings, club activities and festival celebrations at NUV will always be cherished.
Harsh Shah
MSc Life Science (2018-20)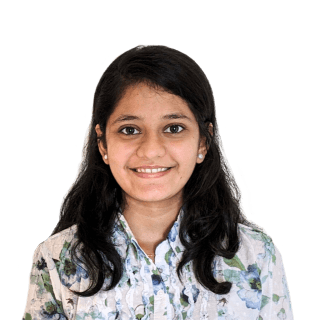 Education is all about exploring our inner abilities and learning new things. During the last four years, I have accumulated a wealth of knowledge and experience through both – practical and theoretical exposure. I have not only learned things – but also applied it in real world scenarios. I can't thank enough, the diligent and supportive staff at the University, who has helped empower me through all aspects of personality development.
Naisargi Dholakia
MSc Life Science (2018-20)
Sports
While the canteen is inviting, and a bag of chips even more so, the University invites you to stay fit and healthy too.
The campus has a volleyball court, table tennis, cricket and football equipment, along with indoor sports and recreational activities.
Art & Culture
A world beyond books must include Art & Culture with a dose of fun and lots of joy. Here are two of NUV's most anticipated cultural events:
NUV Khelaiya
Every year Gujarat comes alive and celebrates Navratri with great style and pomp! It is no different on our campus during NUV Khelaiya – students celebrate with dizzying fervor either doing the garba or cheering their friends while enjoying the festivities.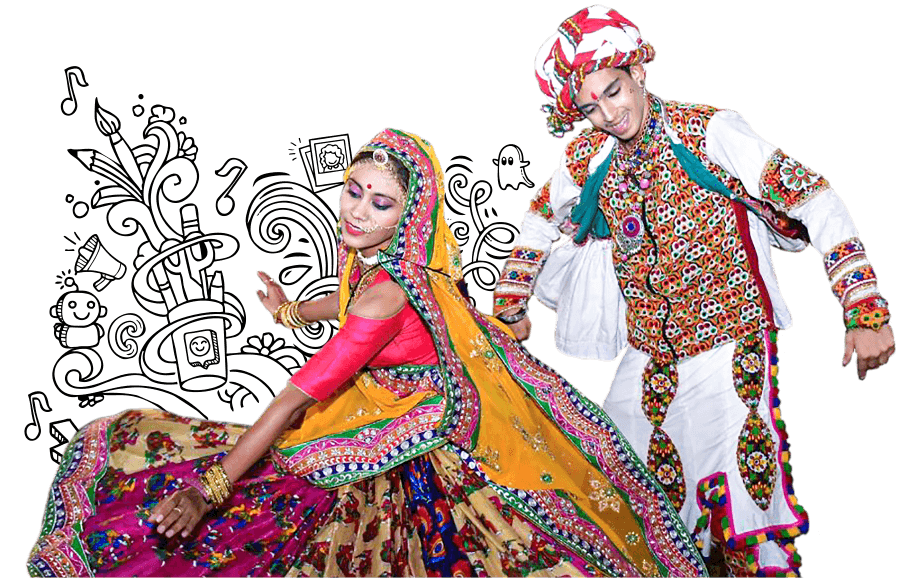 NUV-YUVA
The annual youth fest of the University is a celebration of youth. It is a showcase of self-expressions and creative instincts with activities that span a wide spectrum of interests, including Rangoli, Sketching, Painting, Robotics Cars, Recycled Scrap Art, Singing, Dance, Fashion Shows, Concerts and more.
Job Creators
At Navrachana we encourage our students to be trailblazers, embrace entrepreneurial thinking and make a difference for the betterment of society, by becoming job creators rather than job seekers.
Spirit of Innovation and Startup
Navrachana University, in order to support the spirit of Innovation and Startups has collaborated with Student Startup and Innovation Policy, a Government of Gujarat initiative, and created a fund of INR 150 lakh spread over five years of implementation. NUV will support proof of concepts and IPR publications in this endeavor. The funds will be utilized to promote innovations leading to entrepreneurial ventures.

The idea is to support capacity building workshops and events which will imbue the spirit of innovation and startups in NUV students, staff and faculty, and help create Job Creators instead of Job Seekers.
Khoj Program
The Khoj program has been one of the defining social immersion activity at Navrachana University. Conceived right during the inception of the University, the Khoj program was envisaged to be a vehicle to inculcate social awareness, empathy and inter-disciplinary skills amongst our students, with a larger aim of proposing solutions to societal problems through innovation.

To further strengthen these foundational ideas of Khoj program and to engage on topics that are relevant and can be made visible to the society at large, the program is now conceived as a larger and more ambitious activity that is undertaken by students and faculty members during the semester break under the umbrella of KHOJ WINTER SCHOOL. The aim is to administer the Khoj program as intense, rigorous and field based activity in workshop mode while addressing a pressing social issue in the region in and around Vadodara. This format has led to an uninterrupted and concentrated involvements of the students and their mentors.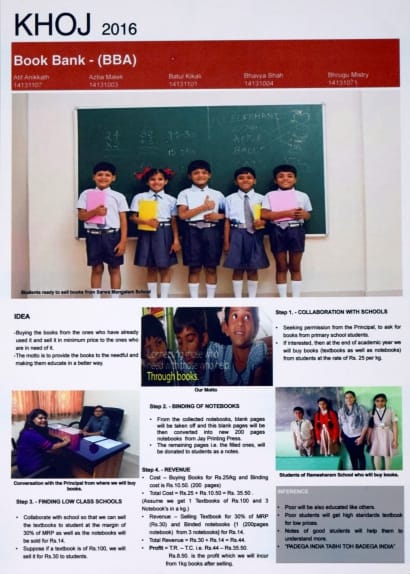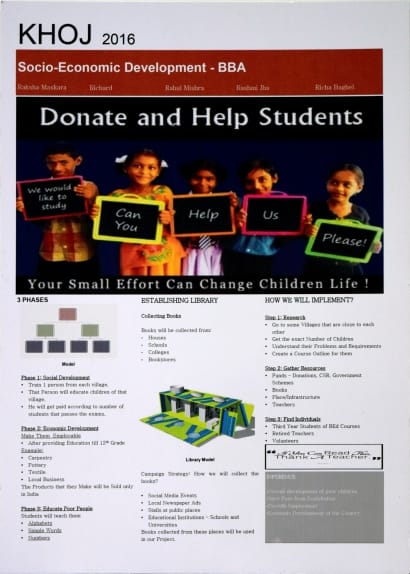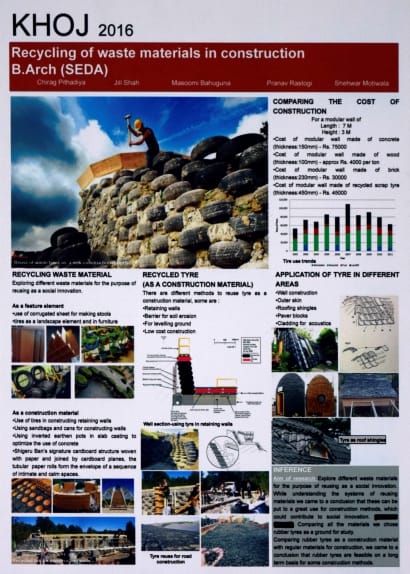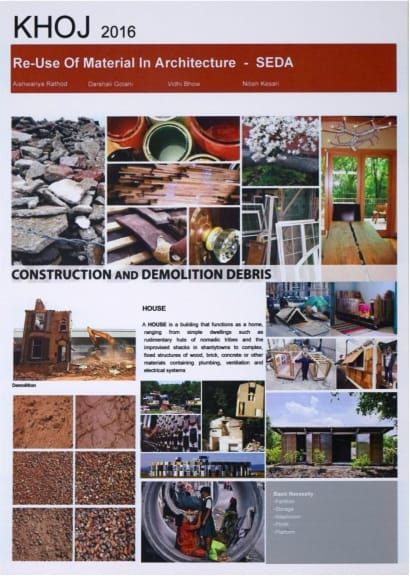 Technical Festivals
At Navrachana University, we believe a well-rounded education must be aided by interactions with industry experts with real-world experience.
Entrepreneurship Summit, 2020
School of Business and Law organized the Second Entrepreneurship Summit on 7-8 February 2020. The Summit provided a unique opportunity for young and potential entrepreneurs to interact with local business leaders and successful entrepreneurs
Phrenics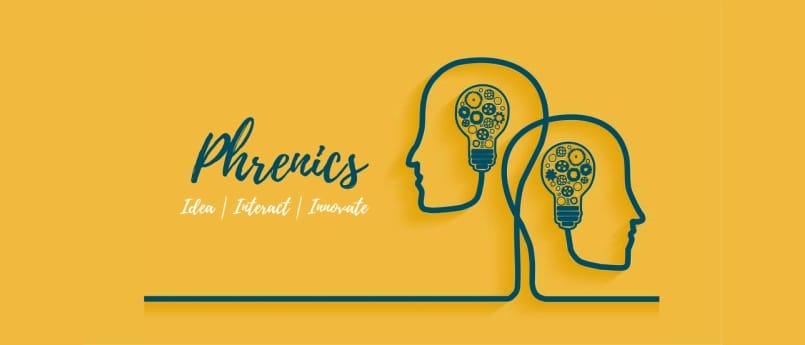 Phrenics sessions are a series of interactive sessions hosted by students, wherein the experts and students deliver a talk, enhancing the knowledge of all. Its nature of being out-of-the-box makes it an attractive segment of our activities. Phrenics also includes a unique segment called 'How does a city work?' followed by science-based fun games.
InNUVate
InNUVate 2019 was a two-day National Level Technical Festival organized by the School of Engineering and Technology. It is a synergy of tech events and non-tech events. InNUVate includes non-technical events like box cricket league, football league, basketball and table tennis events. Popular games like evening treasure hunt, FIFA19 and Counter-Strike GO were also part of past editions in the non-technical section, alongside many external startup workshops and much more.
TechNUVate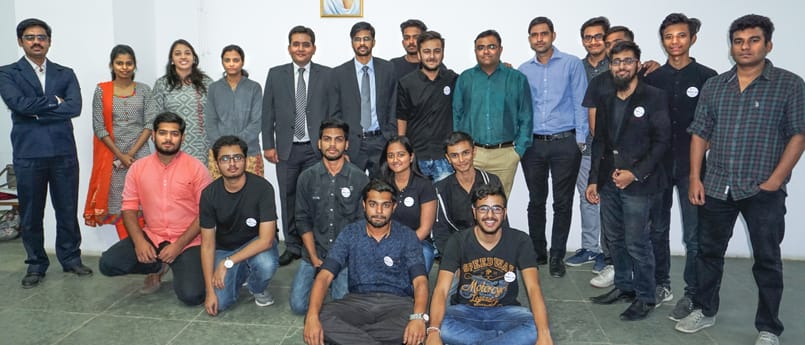 TechNUVate 2019, was a two-day IT fest organized by Computers@NUV, a student led club by the BCA Program. The fest hosted technical events like Softgyan - Technical Quiz, Write It Up, Sync It, Shutter Up - a photoshop editing event. Many popular non-technical events such as Pawnt, Beat The CLAN-CounterStrike and Box Cricket Tournament has received huge participation. The fest also organized a workshop on Ethical Hacking and Machine Learning.
Student Engagement Activities
National Conferences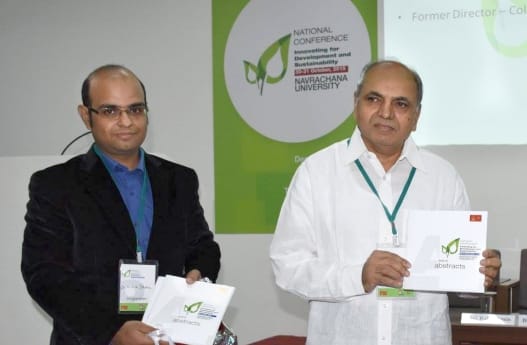 NUV's national conferences benefit students and the academic community alike. For example, in December 2021, the SBL hosted an online national conference on "Managing People, Planet and Profit (3Ps) in COVID World" where academicians, research scholars, management consultants, industrial experts and students were invited.
International Conferences
NUV's acclaimed international academic and educational conferences are great for students to discover what's new in their field of study, on a broad, global scale.
Celebrity Lectures – NUV Samvaad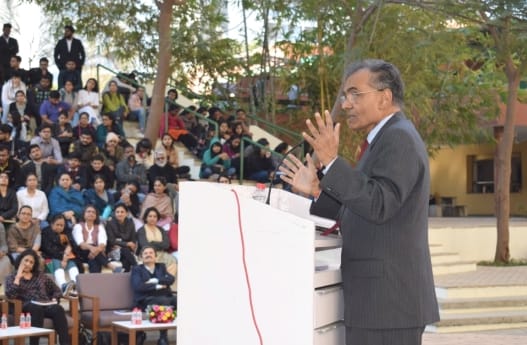 Samvaad is a celebrity public lecture series hosted annually by NUV. The program provides the participants with a rare platform to engage in stimulating discourse and dialogue with eminent personalities from various walks of life.
Expert Sessions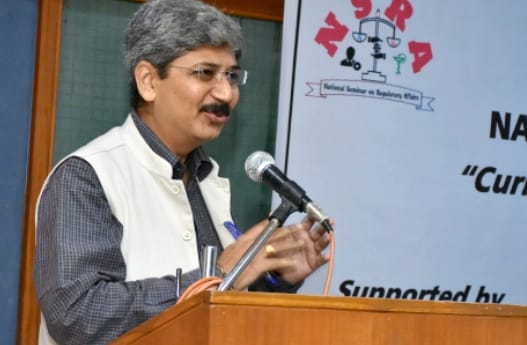 Industry experts share their knowledge of the field, giving students invaluable real-world perspectives that go beyond their books.
Seminars & Workshops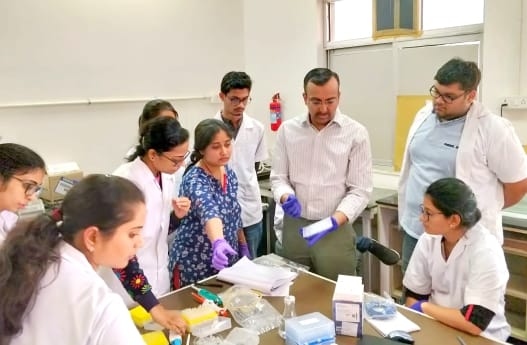 NUV's seminars and workshops offer platforms for students to not only learn new aspects, and latest information, but are also great for networking.
National Cadet Corps (NCC)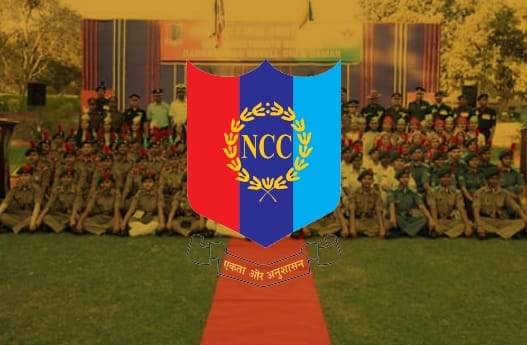 National Cadet Corps (NCC) at Navrachana University was started in 2020-21 with an approved intake of 120 cadets. It is part of one of the Gujarat Comp Units of NCC headquartered at Vadodara. Both boy cadets and girl cadets are eligible to enroll at NUV for NCC.
International Cell
The International Cell (IC) at NUV has been set up to support the University's endeavours to internationalize the campus and curricula. The International Cell aims to give students a global perspective and enrich their academic experience. One of the main goals of internationalized higher education is to provide the most relevant education to students; International experiences thus help generate the skills required in the 21st century, widen academic horizons, spur on innovation, and create global citizens of tomorrow.
Why internationalization matters to us at Navrachana University
Internationalization is not an end in itself, but a driver for change and improvement across multiple levels of Higher Education – academic policies, curriculum design, pedagogy, student engagement, etc (OECD 2012). These engagements help the University to leverage Institutional strengths via collaborations, mobilize intellectual resources, network with Institutions of excellence and thereby gain international visibility.
In furtherance of the above, the International Cell assists in developing an extensive network with Universities and Institutions worldwide.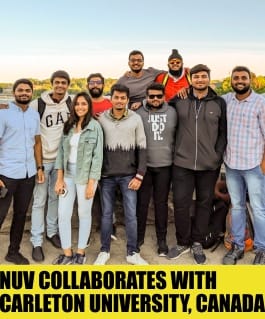 Navrachana University had a MoU with Carleton University, Ottawa, Canada for a Summer Certification Program in the year 2019. A group of 22 students and 1 mentor did a summer certification program for one month at Carleton University during May-June 2019. The MoU was signed with the objective of giving students an awareness of alternative, multi-faceted approaches to learning and improved their analytical and problem-solving skills. The students gained knowledge of various field like Robotics, Automation and Controls, effective business strategies, data analytics and engineering software. It also included industrial visits which gave exposure to the students about industries in Canada.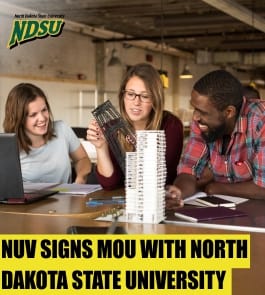 Navrachana University signed an MoU with the Architecture and Landscape Faculty at North Dakota State University, (NDSU) USA. The partnership was meant to enable activities/events such as joint panel discussions, seminars and juries. Other activities planned were summer and winter courses and student exchange programs. The collaboration would explore the possibility of students of the School of Environmental Design and Architecture migrating from Navrachana University to North Dakota State University in their final years, in order to complete their degree in the USA

Navrachana University signed an MoU with Almaty Management University (AlmaU) located in Almaty, Republic of Kazakhstan in the year 2019. Via this collaboration, the following activities were envisaged - Joint organizing of Seminars/Conferences/Technical Training; Student exchange at Bachelors/Masters levels; Exchange of academic personnel for teaching at Bachelors/Masters levels; Providing supervision for master/doctoral students at Almau.

Navrachana University signed an MoU with University of Glasgow, in the year 2011. Via this collaboration, the activities envisaged were - Seminar Series to invite academicians from University of Glasgow; Student Exchange; Study Abroad; Student Internships; Faculty Exchange, Exploring School – University Linkages.

A joint academic Program was conducted between University of Nebraska and Navrachana University, where UG students from both Universities were given an 'International Conversation Partner' experience. Students from both Universities connected with their counterparts to discuss contemporary issues and thereby broaden their understanding of culture and human development. The first and second phases of this Program were conducted in 2022 – 2023.

Mr. Justin Andersson Instructor of Record in the Department of Educational Psychology for the College of Education and Human Sciences, University of Nebraska-Lincoln (UNL), United States, delivered a talk on Qualitative Research Methods to give doctoral scholars better understanding of qualitative research methodologies.

Navrachana University invites international Faculty as Visiting Professor to enrich the intellectual environment at the University. The Visiting Professorship program serves as an important vehicle for the exchange of scientific knowledge between academic institutions thereby enabling new scholarly connections. Prof. Vibhakar Kotak, Professor, New York University conducted lectures for students and Faculty, School of Science, Navrachana University during the period 2017-2019.

Interning abroad exposes students to diverse cultures and global trends giving them an international perspective and reach. Mr. Rushi Vyas, student in School of Business and Law, Navrachana University, Vadodara participated in the International Internship at ABDA, Egypt (Coca-Cola Egypt's Marketing Agency), American University of Cairo, Egypt, Nov 29th 2019 - Jan 22nd,2020. Mr. Rushi Vyas worked with a team of 4 people for Coca Cola, Egypt. The project involved the launch of new products.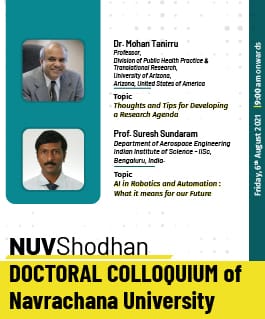 NUV SHODHAN - The Doctoral Colloquium, was organized where researchers, senior academicians and scholars shared their research interests, ideas, discoveries and theories on emerging areas of research. Keynote speakers included Prof. Mohan Tanniru, University of Arizona, USA and Prof. Suresh Sundaram, Indian Institute of Science, Bengaluru.


Collaboration among researchers, both national and international, helps to stoke the pace of research as well as in collectively investigating issues that concern global communities. In 2017, a collaborative research project was conducted led by Centre for Research on Learning, University of Kansas, USA. Faculty from the School of Liberal Studies and Education, Navrachana University, participated in this global endeavor to study the impact of cultural differences on online learning.

A joint academic Program was conducted between University of Nebraska and Navrachana University, where UG students from both Universities were given an 'International Conversation Partner' experience. Students from both Universities connected with their counterparts to discuss contemporary issues and thereby broaden their understanding of culture and human development. The first and second phases of this Program were conducted in 2022 – 2023.

Navrachana University Faculty participate in National/International Conferences to network with fellow
academicians, exchange experiences and knowledge and thereby widen their horizons. Faculty from the School of Liberal Studies and Education have participated in the International Conference on frontiers of Education
Technology in the Nanyang Technological University, Singapore, 2016.
Previous
Next
Proposed Activities
We are committed to providing a global exposure for our students/Faculty via international collaborative activities and some of the areas for collaboration we have been working towards are: - Joint Academic Programs: Short Certification Programs, Student Exchange Programs - Joint International Conferences, Webinars - Distinguished Visiting Professors Lecture Series - Summer/Winter Internships - Collaborative Research / Projects - International Admissions and more…
What Students Say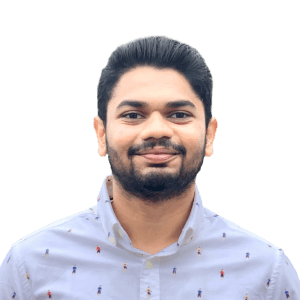 My experience at Carleton University has been a wonderful balance of knowledge, skills, fun and friendship. The learning environment not only helped me in imbibing knowledge but also in developing my overall personality and fuelled my confidence. I carry with me beautiful memories from my experience at Carleton and will always cherish them. Thank you, Carleton University, and UGF for making this journey so pleasant.
Patel Kirtankumar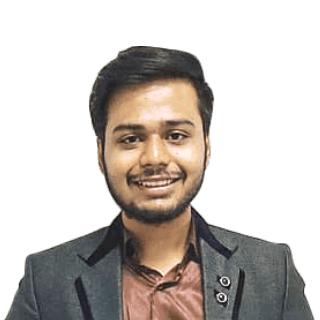 This summer, I got the opportunity to attend the Summer Certification Program in the field of Mechanical Engineering at Carleton University, Ottawa where I chose to focus on Mechatronics for a month. Carleton University is an amazing place to study. The breath-taking views from the university provided a calm and natural environment for studying. The education system itself was made more engaging and fun, making studying of tough subjects very enjoyable. The professors of the department were very generous and supportive. I would definitely consider studying...
Patel Divyang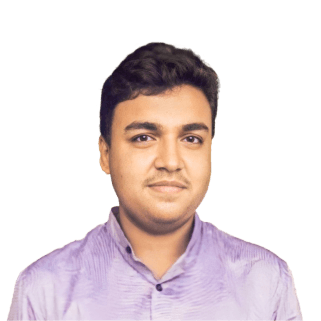 I chose to do the Summer Certification Program at Carleton University, Ottawa in the field Mechanical Engineering, focusing on Mechatronics. Carleton University is an awesome place to study, with a wonderful natural environment surrounding it. I enjoyed the course of my stay there, right from the teaching imparted by supportive professors to the respectful environment that even honours Gandhiji, with a lovely sculpture on campus. I would definitely like to return to Carleton for my future studies.
Bhatt Manan
TOP