Apply Online
About Us
Traditionally, the purpose of college education has been to create individuals who know everything about something.
Unfortunately, this methodology also results in individuals who know little about anything else, except their subject.
At NUV, we aim to create T-shaped personalities. Our students have working knowledge about a wide range of subjects and deep domain knowledge in one area of specialization. We enable this through three synergies - Synergy of Theory & Practice, Synergy of Faculty & Industry, and Synergy of Youth & Experience.
A Synergy of
YOUTH & EXPERIENCE
Established in 2009, we are a young University that understands the aspirations of the youth, and being part of the Navrachana Education Society (NES), we are backed by 55+ years of excellence in education.

THEORY & PRACTICE
Our world is constantly changing and with it are changing the demands on professionals. So, we at Navrachana University have developed holistic curriculums wherein the emphasis is not just on gathering knowledge but on 'informed application in the real world'.

FACULTY & INDUSTRY
Practicing professionals as teachers, intense industry connects and research projects, plus a problem-based learning approach, make sure that a Navrachana University student can continue to thrive with constantly unfolding unknowns.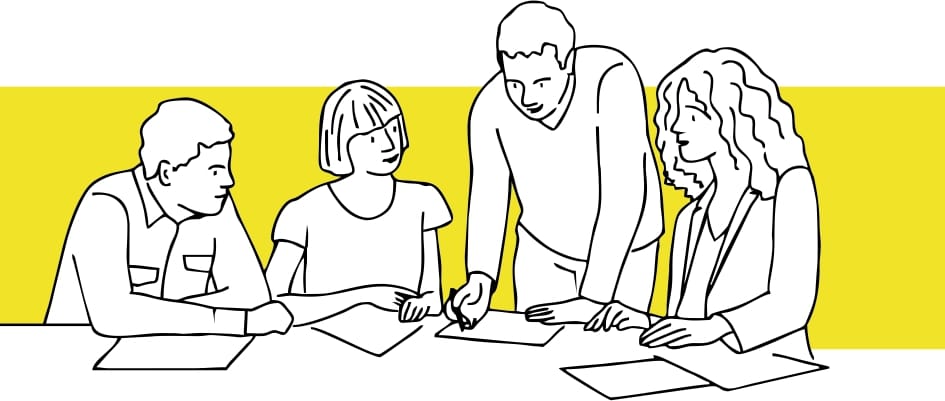 IF YOU ARE LOOKING TO INVEST IN AN EDUCATION THAT WILL GIVE YOU A LIFELONG COMPETITIVE EDGE, NAVRACHANA UNIVERSITY IS WHERE YOUR SEARCH ENDS.
Navrachana Education Society (NES)
A SOCIETY IN PURSUIT OF EXCELLENCE
Legacy
A registered Charitable Trust established in 1965, NES has created institutions that have stood the test of time while imparting quality education.
Leadership
Proficiently guided by an experienced Board of Trustees and professionally managed by an Executive Committee, the leadership continues to transform modern-day education.
Educational Institutes under the aegis of NES
Navrachana School, Sama (CBSE)
Navrachana Vidyani Vidyalaya, Sama (GSEB)
Navrachana International School, Bhayli (IB & CBSE)
NEEV, Sama (Pre-primary)
Navprerna, Sama (For Economically Marginalized Children)
NavKaushalya - Savitaben Amin Institute for Girls & Women, Bhayli
Eklavya Model Residential School, Vejalpur (GSEB)
Navrachana Sports Academy, Sama
Navrachana Language Academy, Sama
Being a part of the NES, Navrachana University leverages the legacy and leadership to create leading courses that can transform the course of life of its students.
Why Choose Navrachana University?
360° Development
From classrooms to playgrounds, and TEDx Talks to rock shows, holistic education at Navrachana University is characterised by learning beyond the books, to face a world beyond what it looks.
Professional Faculty
Boasts of a professional team of faculty members with industry experience, who are alumni of international and national institutes of repute.
Vibrant Campus Life
Navrachana University's vibrant campus is a springboard for new ideas. Co-curricular activities like cultural events, sports, seminars, workshops, and drama clubs encourage creativity, innovation and build camaraderie.
Premium Placements
With more than 200 international, national and local recruiters on board, NUVites have plenty to choose from.
Industry Connect & International Exposure
With regular interactive sessions and workshops by visiting professionals and domain experts, we inculcate the business knowledge required by you to stand out from the competition.
Project-based Learning
When we know the purpose, theory makes more sense. Therefore, we organize field-work, research projects and internships, so the students can implement their classroom learnings.
Technologically-advanced Infrastructure
The world may be vast, but we are more connected than ever. Our infrastructure reflects this, updated with current technology so students can benefit from the wifi-enabled campus and the latest equipment in workshops and labs.
Ready for Disruptions
When the most unprecedented of disruptions (the pandemic) struck, we immediately switched to online learning; so the students didn't lose out on their studies, effectively completing the course on time as well as their exams.
Navrachana University Philosophy
Evolving With the Times
The world students will encounter when they graduate will not look anything like what it was when the textbooks were written. So, we have developed an evolving curriculum where the emphasis is not just on learning, but also on applying it in the real world.
Creating Leaders of Change
Our students are exposed and taught to deal with constantly unfolding unknowns. The goal is to train their mind to be alert, analyse and adapt at an accelerated pace, and swing into action early so that they can lead the change.
Vision
An ethical and innovative Interdisciplinary University with social conscience providing education and research of global standards, committed to student success and creating thought leaders, contributing to Nation building.
Mission
Deliver contemporary education per global needs and standards
Create a continuous learning culture through Academic and Research excellence
Promote Entrepreneurship & Innovation, Interdisciplinary Studies & Research
Expand reach of Multidisciplinary Studies
Pedagogical shift towards Blended Learning
Leverage on International Collaborations
Partnering Industries and Research Institutes in continuous value creation
Navrachana University Approach
Pursue
innovative and inclusive learning pathways with an interdisciplinary approach towards seeking and generating knowledge, and in the process, create sound professionals who can innovate by combining knowledge across disparate disciplines.
Provide
the means to both academicians and the students to transform education into the experience of learning. The education paradigm at NUV provokes every individual to take a step into the unknown, develop an inquisitive mind along with the urge to resolve questions.
Prepare
T-shaped graduates and postgraduates who have a breadth of knowledge through general and inter-disciplinary education, and a depth of knowledge through focused disciplinary education.
Infrastructure
EXCELLENT INFRASTRUCTURE
THAT LEADS TO A DREAM FUTURE
Well-equipped lecture halls with projection technology
State-of-the-art
computer labs
High-technology science
and engineering labs
Dedicated spaces
for group activities
CCTV cameras throughout the campus
Library
A well-stocked, fully automated library equipped with library management software SOUL and advanced automation through RFID (Radio Frequency Identification) System, awaits young minds and experienced scholars alike, to pursue academic and research work in any area of their choice. We believe that a good library is where people lower their voices and raise their minds.
Hostel
It is the corridors, bridges, amphitheatre, canteen and places across the stairs and lifts where students learn the 'funda' of life. Although there are demarcated places for education and work, it is the fluidity of the campus with places for interaction and fun that makes it memorable. That is what our campus at Navrachana does. You have to live it to believe it.
Governance
Our vision and values steer the leadership at Navrachana to guide the University in pursuit of excellence in an ethical manner. Safety, responsibility and diversity are the key pillars upon which the governance of NUV rests.
Safety of everyone
comes first
Ethical & forward-looking
university
>51% of the students
are female
At NUV we have a list of Zero Tolerance Regulations, based on which the university administration reserves the right to dismiss / suspend / terminate / fine (at its discretion), students, faculty or staff.
Office of the Registrar
The Office of the Registrar comprises a team who provides end-to-end support to the Registrar in implementing the policies of the University and upholding its integrity among internal and external stakeholders.
Roles and Responsibilities
To act as the administrative head of the University
To act as a member secretary to the Board of Governance, Board of Management and Academic Council
To act as custodian and authorized signatory of the University records
To issue degree certificates, transcripts, bonafide certificates, migration certificates, and other documents
To draft University policies and to implement them to ensure smooth functioning of the University
Ensure the policies are compliant with the UGC, Higher Education Department, Govt. of Gujarat, and other statutory bodies and their guidelines
To direct preparation of information from the University database and collaterals on activities that need to be communicated to the internal and external stakeholders
People
Our administrative staff are the most valued team as they lighten the burden on others. The team ensures smooth operations across all University functions.
Accreditations
National Institute Ranking Framework (NIRF)
Maintaining academic awards in an electronic depository benefits educational institutions, students and even employers. By enabling online access / retrieval / verification of digitized academic awards, it eliminates the time-consuming process of approaching educational institutions to obtain such transcripts.
NIRF MHRD
NIRF 2022- Overall Report
NIRF 2022- Architecture Report
NIRF 2022- Management Report
NIRF 2023 - Overall Report
NIRF 2023 - Architecture Report
NIRF 2023 - Management Report
NIRF 2023 - Science Report
For your valuable feedback or any comments regarding the NIRF-2023, write an email to
nuv@nuv.ac.in
with the subject
"NIRF-2023: Comments/Feedback"
Gujarat State Institutional Rating Framework (GSIRF)
A pioneering attempt towards recognizing world-class institutions in Gujarat, GSIRF is a partnership between Knowledge Consortium of Gujarat (KCG) and ICARE - India's most trusted institution ranking & rating authority. In GSIRF 2023, while Navrachana University got a 3-star rating overall, our School of Science received 5-Star Rating and, School of Environmental Design & Architecture, and School of Business & Law each received a 4-Star Rating.
Navrachana University-Architecture
Navrachana University-Management
Navrachana University-Science
Internal Quality Advisory Committee (IQAC)
The vision of IQAC is to promote quality culture as the prime concern of Higher Education Institutions through institutionalizing and internalizing all the quality enhancing and sustaining initiatives taken with internal and external support.
NAAC-1st Cycle (June 2017 to August 2022)
IIQA
NAAC SSR
IQAC Committee
Academic MoUs with Foreign Institutions
Curriculum
Undertaking
Declaration under Section 4(1) (b) of the RTI Act 2005
Stakeholder Feedback
NAAC Peer Team Visit Video (10-12 October 2023)
University Resources
Faculty, staff and students of Navrachana University can access various internal applications such as Academic Portal, Learning Management System, Library, Human Resources etc. on NUV HUB.
Centers of Excellence
Center for Professional Education
Center for Environment, Research & Innovation
Center of Heritage Research
Center for Public Health
Center for Education, Innovation and Research
Annual Report
The Annual Report of Navrachana University showcases the wide spectrum of academic and co-curricular activities conducted during the academic year. The Annual Report features information on research projects and publications, participation in national/international seminars and workshops, as well as awards and honors. It reflects on how we navigated challenges during the year and highlights our outstanding achievements and our aspirations.
Convocation
The 10th convocation of the University for the Graduating Batch of 2022 was held on 10th December 2022.
TOP