Apply Online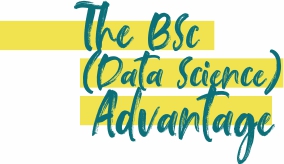 Latest Subject

Data science is one of the most recent advancements and focuses on problems, techniques, and solutions unique to digital data.
Holistic Learning

Besides the required data crunching skills, you also study interdisciplinary areas like management, control systems, communications, etc. to fully apply your expertise to analyze real issues.
Emerging Decision Tool

Data is generated in every industry. Study of this data helps in making important decisions. That is why, data analysis is one of the most important fields of study right now.
Promising Career Option

Data science, as a field, has established itself as a top career option. Experts rate it as one of the highest-paying careers of the 21st century. Government and NGOs, as well as private organisations, are on the lookout for competent Data Scientists, who are in demand in diverse industries. You may also opt for further studies or your own start-up.

With its innovative programs, state-of-the-art facilities and outstanding faculty members who have extensive real-world industry experience, the
School of Engineering and Technology, Navrachana University
, aims to emerge as a center of excellence for holistic higher education.
Working in close association with industrial and academic experts, the school offers several unique undergraduate and postgraduate programs in the field of Engineering, with degrees in
BTech
,
MTech
,
BCA
and BSc-Data Science.

Every facet of modern life from social networking to scientific research and finance to healthcare, produces an immense amount of data which needs to be analyzed and turned into insights and intelligence to take decisions and actions.
BSc-Data Science is a unique program which is designed to impart the essential data science skills to solve countless complex issues in diverse industries.

The BSc data science program will provide you with an opportunity to get exposed to a broad range of subjects. The curriculum is a blend of core and advanced specialized courses in statistics and predictive analytics using R, Python, Machine Learning, Data Visualization etc., with a strong foundation in mathematics, communication skills and entrepreneurship.

Choice based electives from other programs diversifies the domain knowledge in an interdisciplinary manner. Projects and internships give you a much-needed hands-on learning experience in the final semester of the BSc data science course, where you can analyze and draw actionable inferences from raw data using data analytics based on statistical and mathematical understanding. Discover top BSc Data Science colleges in India to jumpstart your career in data analytics and technology.
BSc (Data Science) @ NUV Advantage
Expert faculty with great experience in industry, academics, research, development and innovation
Curriculum is based on the latest trends in the ever-evolving field of data science
Large number of extra-curricular and co-curricular engagement opportunities for holistic learning
Pedagogy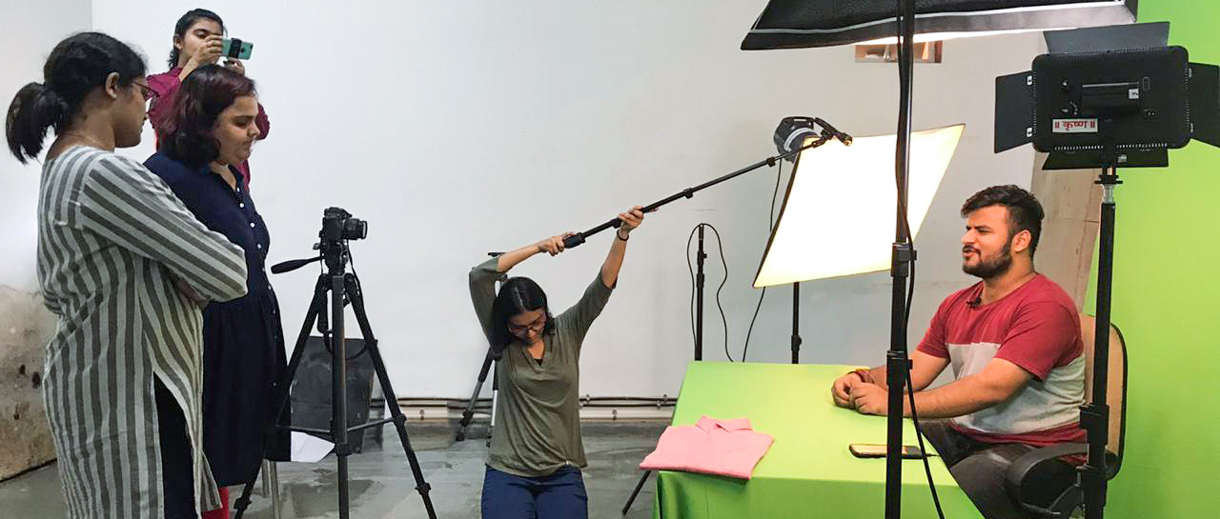 Well-structured classroom sessions, and personal interaction with faculty
Project based learning (as application of concepts to real-life situations)
Case study-based teaching, programed self-learning and group learning
Interaction with experts through lectures and workshops, experiential learning through industrial and corporate visits
Internship & Research Project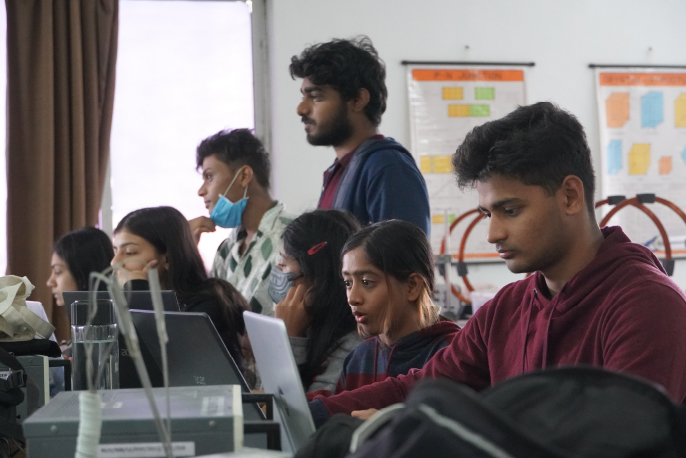 Each student undergoes two credit-based, on-job internships:
| | |
| --- | --- |
| 2 | Internships in 6th semester |
Each student undergoes two credit-based, on-job internships:
| | |
| --- | --- |
| 2 | Internships in 6th semester |
Also, an integral part of the degree program is project-based learning under the guidance of an experienced faculty member who acts as a mentor.
Both the project and the internship are opportunities for you to chisel your skills to match the corporate requirements, and build positive relationships paving the way for future placements.
Both the project and the internship are opportunities for you to chisel your skills to match the corporate requirements, and build positive relationships paving the way for future placements.
Industry Connect
We believe that the ultimate test of our education is your success in an organization. All our endeavors in BSc programming and data science courses are guided by that belief.

Whether it is teaching by industry-experienced faculty members or regular interactive sessions and workshops by visiting professionals and domain experts in BSc data science and analytics, we inculcate the business knowledge required by you to stand out from the competition.

This is followed by field work, projects and internships which allow you go out to implement what you have learnt in the classroom. Outreach programs, industry tours and corporate visits, etc. are also regularly organized.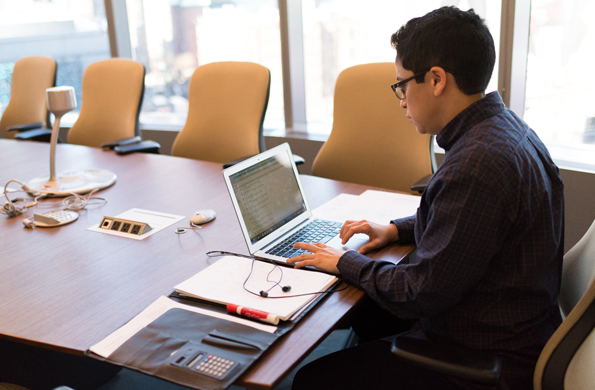 Placements
Our approach towards placement is to help you find the right opportunity based on your interests and aptitude and matching it with organizations' requirements.

The data science course in India with a placement process is designed to make recruitment at NUV simple and flexible, to optimize your success. During the process, which begins well in advance, students are guided with correct preparation and opportunities. The final placement process is conducted after the course completion.
To know more on our Training & Placements process click here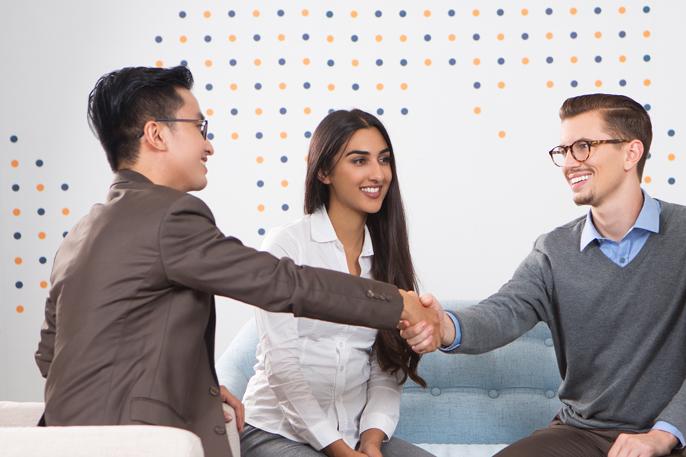 To know more on our Training & Placements process click here











Program Details
6 Semesters
|
39 Topics (130 credits)
|
Class size is about 30
Choice-based interdisciplinary electives
Admission Process
Important Dates

(Time would be informed to the candidates soon)

Last date for submitting
application form

To be announced

Fee Structure

Rs. 54000/- per semester

Duration

Three-year | Full-time | Undergraduate Degree Program

Eligibility

HSC or equivalent in any stream with minimum 50%.

1st year BSc (Math, Statistics) for lateral admission to 2nd year of BSc (Data Science)

Admission
Process

Eligible candidates are required to appear for an interaction with faculty members of Data Science

Scholarships

Limited number of Merit Scholarships are available to meritorious students with a score of over 70% marks in Scholarship exam
The scholarship is offered to students whose parents combined income does not exceed 8 lakh rupees per year
Interested candidates must meet Admin Department after seeking admission

Hostel

Our hostel for boys and girls situated near the NUV campus provides comfortable living with fully furnished rooms, meals and basic amenities like pantry, attached washrooms, gym, reading space, TV room and much more.

Click here to know more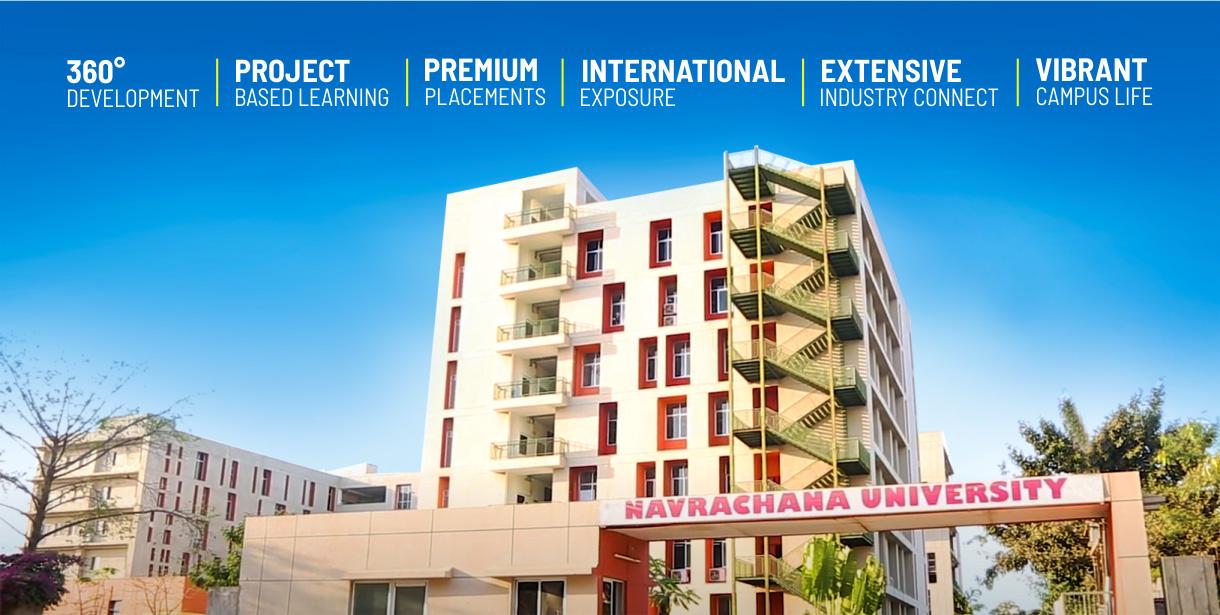 The world you will encounter when you graduate three or four years from now, will not look anything like what it was when the textbooks were written. To ensure our students excel in a world that is changing at a never before rate, we at Navrachana University have developed a holistic curriculum wherein the emphasis is not just on gathering knowledge but on 'informed application in the real world'.
Our students are exposed and taught to deal with constantly unfolding unknowns. The goal is to train their mind to be alert, analyse and adapt at an accelerated pace, and swing into action early so that they can lead the change. If you are looking to invest in education that will go beyond your first job and give you a lifelong competitive edge, Navrachana University is where your search ends.
Other Programs Offered at NUV
TOP