Apply Online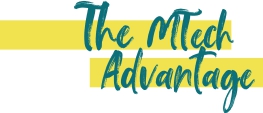 Power System Engineering
•

Explore lucrative career opportunities

The MTech course equips you with highly valued skills that draw the best opportunities from both private as well as public sector companies, with options in biomedical firms, power plants, atomic plants, and power sector corporations among others.
•

Right choice for job-focussed candidates

With electrical energy powering our economy and world, the course enhances employability and aims to produce technological leaders, who are both creative and entrepreneurial.
Thermal Engineering
•

Develop energy solutions for the future

The most fascinating field of Mechanical Engineering, it is instrumental in developing skills for building energy efficient systems. With the global focus on conservation of energy, Computational Fluid Dynamics, FEA, Cryogenics and Energy conservation are emerging fields in Thermal Engineering.
•

Choose from ample opportunities

You can find job opportunities through M.E. in engineering in various areas like government sectors, energy conservation departments, energy equipment industries, hydro power plants, nuclear power stations, thermal power stations, oil exploration and refining, pollution control agencies, and research organisations. If you are academically oriented, there is a lot of scope for R&D and PhD in India and abroad.
Structural Engineering
•

Create spaces that save lives

From climate change to disaster relief, buildings that withstand earthquakes, storms and other conditions are the result of a structural engineers' understanding of how to maintain a building's strength and endurance. You devise solutions to complex construction challenges and create bridges and iconic buildings that last for years.
•

Join a consultancy firm or launch your own

As problem solvers of your teams, most structural engineers work for construction/engineering consultancies, usually in an office environment, or for contractors where you work on site. You can specialize in a type of project (or infrastructure), such as bridges or buildings, or opt to start your own consultancy in the long run.
Computer Science and Engineering
•

Advancing technology needs skilled experts

As technology evolves at a rapid pace, the world is in constant need of innovative and efficient devices. This has created an increasing demand for skilled professionals and CSE experts by IT hubs all over the world.You can pursue a

B.Tech in Computer Science and Engineering (CSE)

focusing on computer technology and software development.
•

Wide range of opportunities

With exponential growth in digitalization, there is a growing demand for computer science specialists in cloud computing, telecommunication services, transportation and delivery services that require GPS technology, and at most of the major Fortune 500 computer manufacturing companies.
Selecting the right M.Tech university is crucial for your postgraduate engineering education, as it can greatly influence your career prospects. With its innovative programs, state-of-the-art facilities and outstanding faculty members, who have extensive real-world industry experience, the School of Engineering and Technology, Navrachana University aims to emerge as a center of excellence for holistic higher education.
Working in close association with industrial and academic experts, the School offers several unique undergraduate and postgraduate programs in the field of Engineering, including BTech, MTech,
PhD
, BCA and BSc-Data Science. NUV allows M.Tech admission providing alternative routes for aspiring postgraduate students.

The MTech Program puts pure and applied research, as well as application of engineering theory into practice as its core philosophy. A two-year degree program designed in line with AICTE and UGC guidelines, the MTech program has been prepared in consultation with experts from industries, IITs and other premier institutes, with a prime focus on current industry trends and higher education prospects. Along with state-of-the-art infrastructure facilities, the program includes ultramodern laboratories, library, and extensive workshops.
Finding the best college for M.Tech involves considering factors such as faculty expertise, research opportunities, and placement records. For students who are talented and creative, the engineering education at NUV, and the profession as a whole, is a challenging and rewarding career path. Students can develop expertise in designing technological systems to benefit the society. In addition, the problem-solving strategies learned in engineering are readily transferable. While the curriculums of all MTech programs have some common pattern in the courses, every program has educational characteristics unique to its own.
•

Power Systems Engineering

Learn both theoretical and practical aspects of power systems including smart grid, power system analysis, operations, control, planning, reliability and protection, its security, power quality and power system transients, renewable energy sources and application of power electronics in power system and electrical machines to manage a variety of challenging projects and research work.
•

Structural Engineering

Gain in-depth knowledge on advanced solid mechanics, materials, advanced steel, bridge designs, advanced concrete technology, finite element methods, numerical methods, repairing and rehabilitation of the structures and earthquake engineering. Understand geometries, stability, strength and rigidity of built structures and structural performance of various materials. With courses on computational mechanics you learn to combine knowledge and application of mechanics, mathematics and computer science to various solid bodies.
•

Thermal Engineering

Focus is on research and project work; it includes theoretical analysis and experimental analysis with computational work to develop and apply technology in the field of Thermal Engineering. It includes courses on Computational Fluid Dynamics, FEA, Heat Transfer, Fuels & Combustion, Software, Low Temperature Thermal Systems and Research Methodology. The unique feature of the program is the strong Industry-Academia partnership.
•

Computer Science and Engineering: Specialization in Internet of Things

Gain understanding, design and implementation of the computational systems that includes both software and hardware processes. Students can develop analytical and critical thinking skills along with strong data structures, algorithms, and programming skills. You build strong fundamentals in Computer Science and IoT. You also identify problems and learn to use programming and your knowledge to create products or deliver the best solutions.
MTECH @ NUV Advantage
Emphasis on Industry-Academia partnership for better understanding of engineering education and application
Interdisciplinary approach for holistic learning
Model and analyze the power systems with the help of mathematical and simulation tools
Enhance knowledge through literature survey and taking up research and development work
Continuous evaluation and closed-loop feedback system enhancing self-motivation, transparency, and learning
Social Immersion Project and Extra-mural activities in the field of technology, arts and culture
Center of Excellence developed in Internet of Things (IoT) in coordination with IBM
International internships at Carleton University, Canada, and at Indian Space Research Organization (ISRO), Ahmedabad, for students
Opportunity to work on funded projects from the Government of Gujarat, Defence Sector and Government of India
Access to ACM USA - world's top OST association for computer professionals, Student Chapter
Active Google Developers Club (GDC)
Pedagogy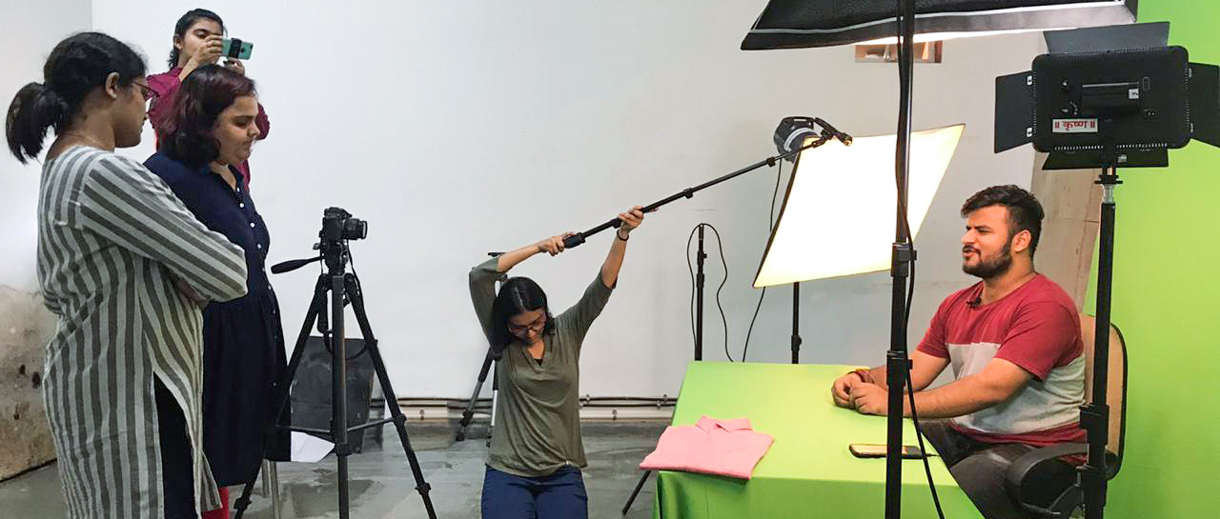 Well-structured classroom sessions and close personal interaction with faculty
Regular workshops, talks and interactive sessions with industry experts
Experiential learning through hands-on work in state-of-the-art and well-equipped laboratories
Participation in real-life project to receive practical education
Strong education in Computer Programming
Internship & Research Project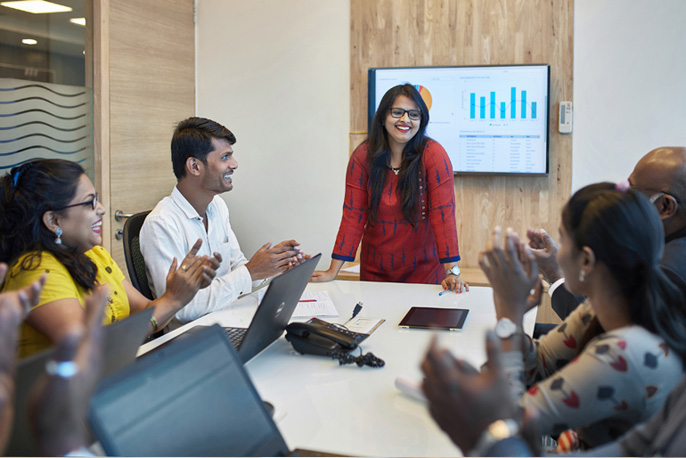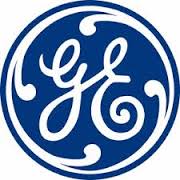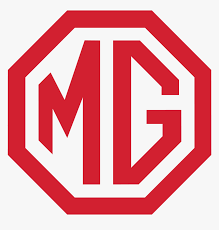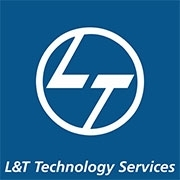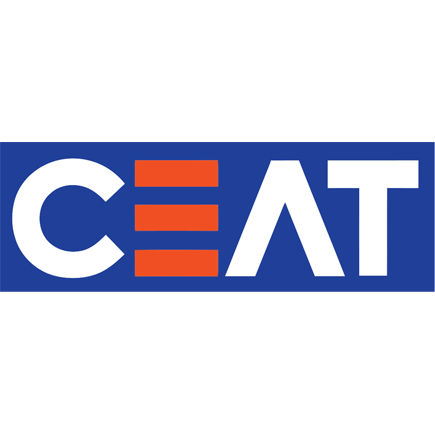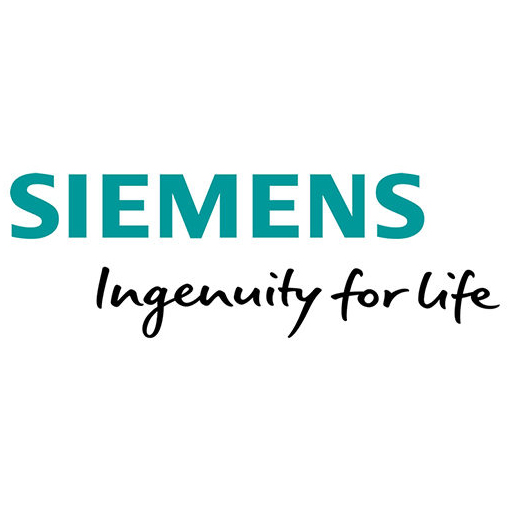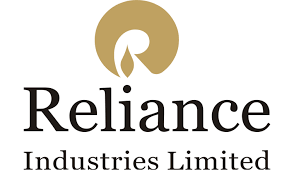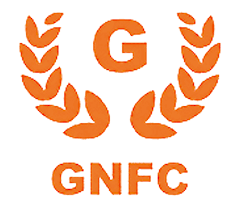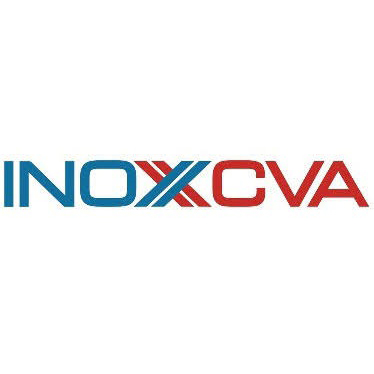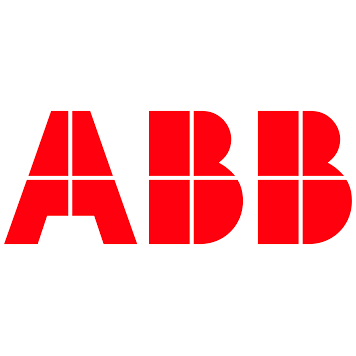 Research Project by Students
Students have the opportunity to work on live projects in the Industry for one year or can work on funded research projects from Government Sectors and Industries.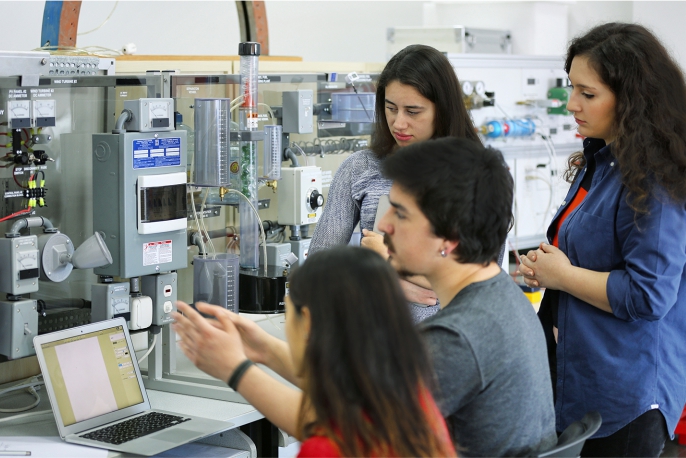 Industry Connect
Regular live projects, guest lectures, industrial visits and internships expose students to current market and industry functions and needs. This enables students to identify areas of interest, explore possibilities and learn from the industry experts in real-business scenarios.

The NUV Industry Connect provides our graduates a double advantage – firstly they are more employable and as they have industry experience, they perform better in their first job and therefore, tend to grow faster.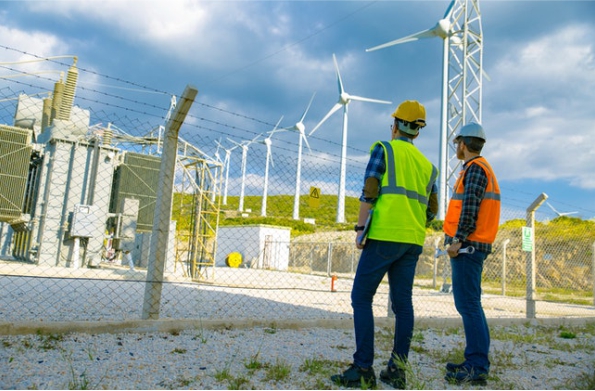 Placements
Our placement process is designed to make recruitment at NUV easy and flexible to optimize your success. During the
placements process
, which begins well in advance, students are recruited for permanent, full-time positions with various firms. The final placement process is conducted after the course completion.
A major portion of placements for candidates from NUV come from leading organizations like L&T, GE, Siemens, INFOSYS, PHONE PE, MG Motors India, InoxCVA, Indiamart, TCS, e-Infochips, Netweb Software Solutions, Geo Designs & Research (P) Ltd., Confidosoft, Pronix Technologies, Civica Resource Pvt. Ltd., Jaro Education, AT Inks, HDFC Ltd., Digit General Insurance and more.
To know more on our Training & Placements process click here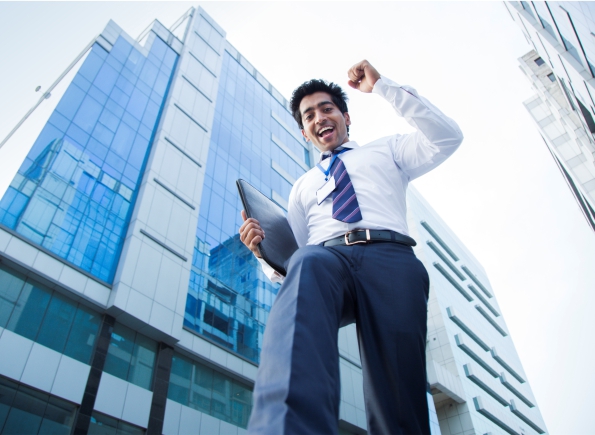 To know more on our Training & Placements process click here











Program Details
4 Semesters
|
80 credits
|
Class size 18 per stream
Admission Process
Duration

Full-time | Two-year | Postgraduate Program

Eligibility

A candidate should have passed the qualifying examination in the applicable engineering discipline with 50% (45% for SC/ST/SEBC candidates) marks.

Admission
Process

Admission to 50% seats of the MTech program will be through ACPC (Admission Committee for Professional Courses), Government of Gujarat, on basis of the merit list prepared by the ACPC. The remaining 50% seats will be filled at Institute level by

Navrachana University

.

Stipend

Students admitted through qualified GATE score and non-GATE students will be paid applicable stipends. Minimum 70% marks is necessary to qualify for stipends. Percentage equivalent certificate is to be attached if the marks statement is in Grade/CPI/CGPA or any other format except in percentage marks.

Hostel

Our hostel for boys and girls situated near the NUV campus provides comfortable living with fully furnished rooms, meals and basic amenities like pantry, attached washrooms, gym, reading space, TV room and much more.

Click here to know more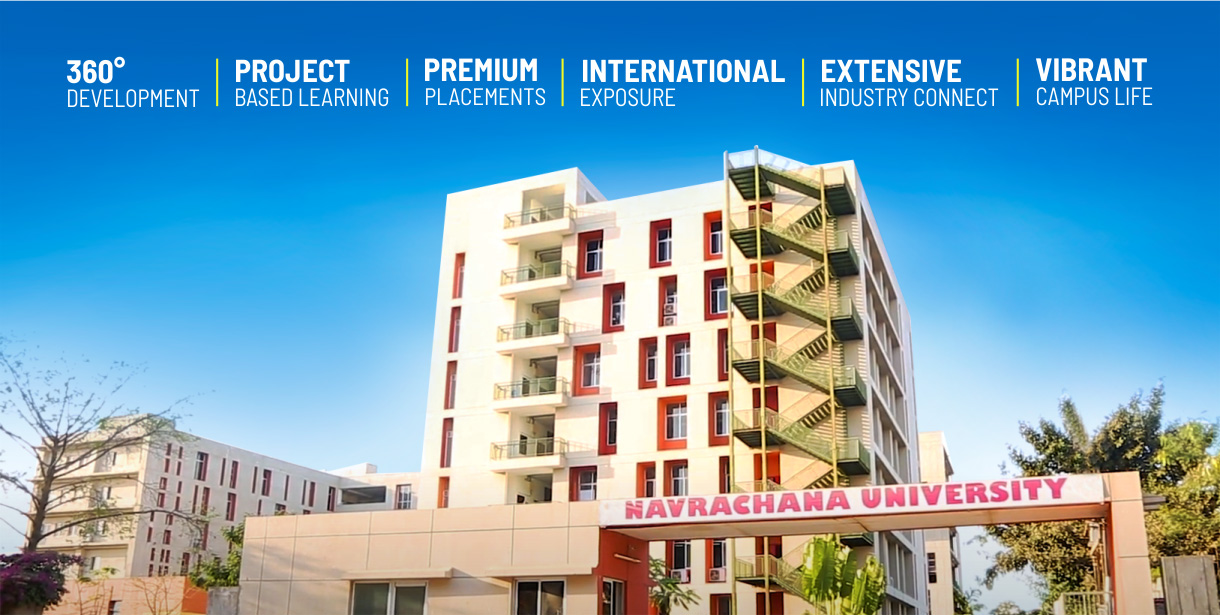 The world you will encounter when you graduate three or four years from now, will not look anything like what it was when the textbooks were written. To ensure our students excel in a world that is changing at a never before rate, we at Navrachana University have developed a holistic curriculum wherein the emphasis is not just on gathering knowledge but on 'informed application in the real world'.
Our students are exposed and taught to deal with constantly unfolding unknowns. The goal is to train their mind to be alert, analyze and adapt at an accelerated pace, and swing into action early so that they can lead the change. If you are looking to invest in education that will go beyond your first job and give you a lifelong competitive edge, Navrachana University is where your search ends.
Click on each school to know more about the courses offered
Other Programs Offered at NUV
TOP