Apply Online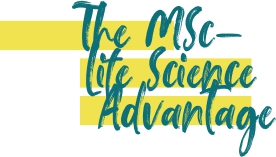 Innumerable Fields to Choose From

Recent advancements in the scientific field have paved the way for numerous new subjects and specializations that offer a wide range of fields to choose from. E.g.

Microbiology

, Bioinformatics, Horticulture, Genetic Engineering.
High Scope of Growth

Life Science is gaining importance in making scientific breakthroughs in the field of agriculture, medicine, microbiology, food industry, pharmacology, sustainability, and there is extensive scope for growth for Life Science students in India and abroad.
Plethora of Job Opportunities

A candidate with MSc is qualified for various positions in public and private sectors, government organizations, government and private schools, R&D firms, administrative agencies, and in the industry.
Builds a Strong Foundation

MSc acts as a great foundation course for candidates who wish to pursue higher degree programs such as MPhil and

PhD

, and who aspire to make a career in the research field.

With highly qualified faculty members, who have more than 40 years of experience in the field of research and academics, and a program that is designed to meet the increasing demand of a skilled taskforce,
Navrachana University
is one of Gujarat's premier institute committed to prepare students for specialized roles in the ever expanding field of Biology.
The Programs offered under the
School of Science
are
BSc
(Specializations – Chemistry, Life Sciences), BMS (Specializations – Molecular Medicine, Drug Discovery and Design, Reproductive Biomedicine, Human Genetics), MSc-Life Science (Specializations – Plant Sciences, Animal Science, Biochemistry, Environmental Science) and
MSc – Chemistry
(Specializations – Organic Chemistry, Analytical Chemistry).

MSc in Life Science is a two-year postgraduate degree program with a broad focus on all the key skills needed by a student in both disciplinary and interdisciplinary areas. It lays emphasis on the overall development of laboratory skills of a research student coupled with an expansion of his/her knowledge base through specialized inputs.
The Program offers specializations ranging from traditional to the most recent ones, as well as some newly blended areas of focus, developed looking into the need of the future demands of industry and research. The course work comprises of lectures and practicals, along with skill building through technical and research oriented programs, and is reviewed regularly by our Academic Advisory Board.
Some of the specializations offered as part of MSc – Life Science are Cell and Molecular Biology, Genetics, Molecular Medicine, Conservation Biology and Medico Botany.
MSc-Life Science @ NUV Advantage
State-of-art infrastructure and advanced laboratories with modern instrumentation needed for pursuing quality research and training
Guidance for Doctoral studies and competitive exams like CSIR NET, IFS, IAS, UPSC
Need based inputs from experts
Opportunity to work on ongoing projects and on novel unexplored areas
Special emphasis on regulatory affairs for those aspiring to work in pharmaceuticals
Pedagogy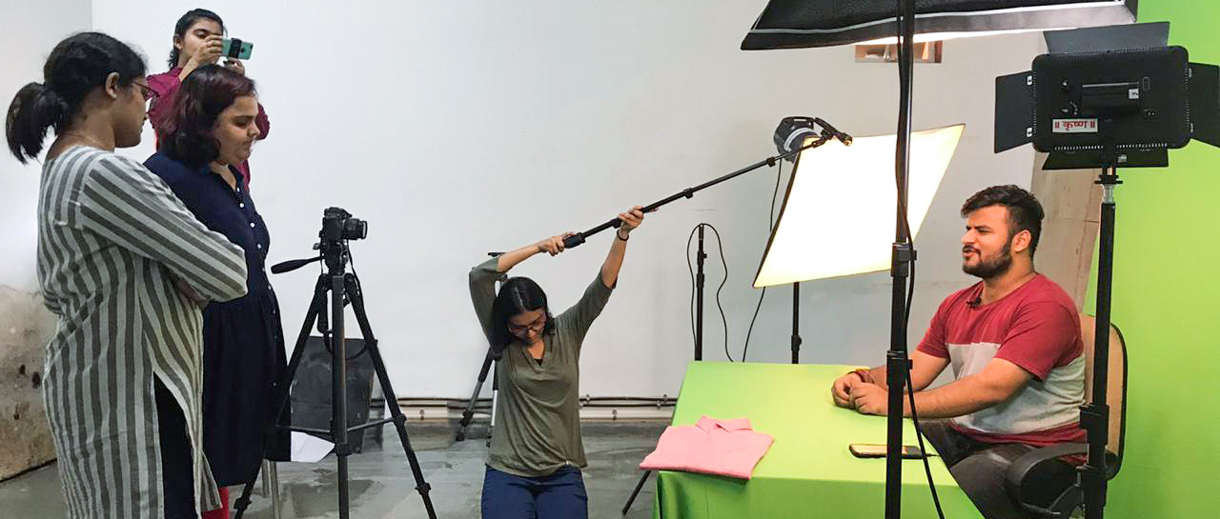 Well-structured classroom sessions and close personal interaction with faculty
Regular workshops, talks and interactive sessions with researchers and experts
Experiential learning through exclusive visits to Industries, Research Labs, etc.
Case studies and projects for application of concepts
Summer projects and hands on training
Hands on practical experience
Internship & Research Project

Each student undergoes two credit-based, on-job internships:
| | |
| --- | --- |
| 1 | Four weeks at the end of 1st year |
Each student undergoes two credit-based, on-job internships:
| | |
| --- | --- |
| 1 | Four weeks at the end of 1st year |
Also, an integral part of the degree program is a semester long dissertation research in the 4th semester under the guidance of a domain expert.
Both summer internship and research project provide an opportunity to the students to build a healthy and positive relationship with the corporate world and pave the way for future placement.
Both summer internship and research project provide an opportunity to the students to build a healthy and positive relationship with the corporate world and pave the way for future placement.
Industry Connect
Regular live projects, guest lectures, industrial visits and internships expose students to current market and industry functions and needs. This enables students to identify areas of interest, explore possibilities and learn from the industry experts in real-business scenarios.

The NUV Industry Connect provides our graduates a double advantage – firstly they are more employable and as they have industry experience, they perform better in their first job and therefore, tend to grow faster.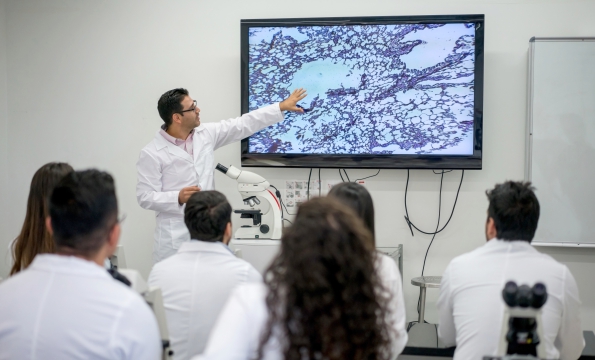 Program Details
4 Semesters
|
Courses (100 credits)
|
Class size ranges from 20-30
Electives in: Plant Sciences/Animal Sciences/Biochemistry/Environmental Science
Admission Process
Important
Dates

Last date for submitting Application
Form – To be announced

Round 1

TBA

Round 2

TBA

Round 3

TBA

Duration

Full-time | Two-year | Postgraduate Degree Program

Candidates who have completed their BSc degree from any reputed college or university in any of the following subjects with minimum 50% aggregate marks: Botany, Biochemistry,

Biotechnology

, Life Science, Microbiology, Zoology and Biological Sciences.

Admission
Process

Written aptitude test and personal interview to assess potential, area of interest, confidence, presence of mind and long-term goals

Scholarship

The scholarship is offered to students whose parents combined income does not exceed 8 lakh rupees per year
Interested candidates must meet Admin Department after seeking admission

Hostel

Our

hostel for boys and girls

situated near the NUV campus provides comfortable living with fully furnished rooms, meals and basic amenities like pantry, attached washrooms, gym, reading space, TV room and much more.

Click here to know more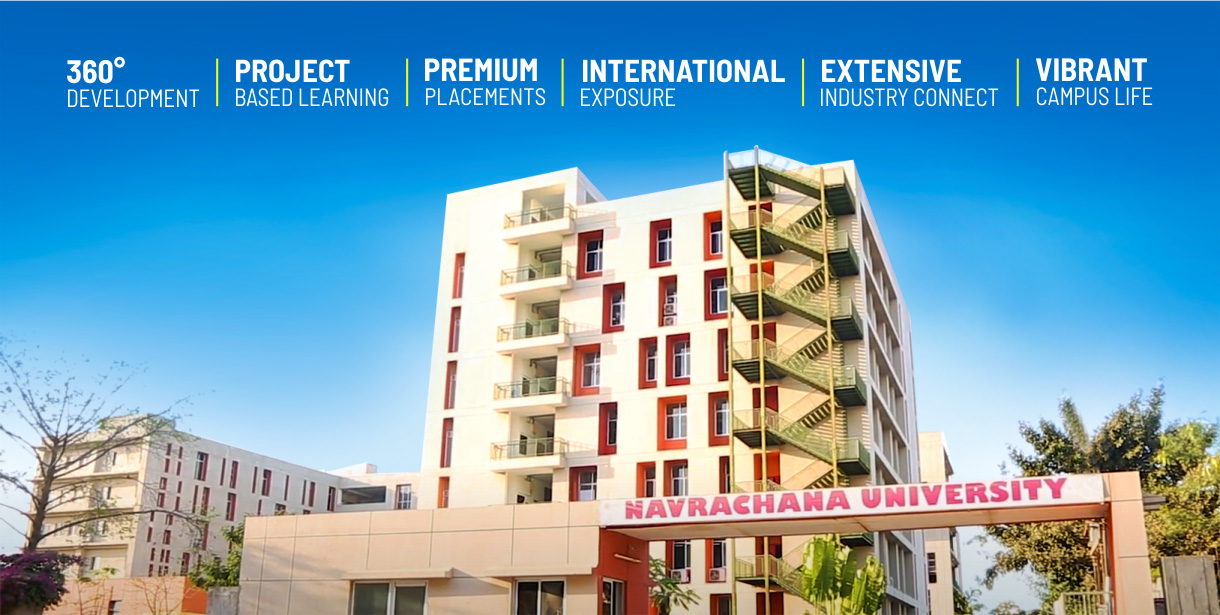 The world you will encounter when you graduate three or four years from now, will not look anything like what it was when the textbooks were written. To ensure our students excel in a world that is changing at a never before rate, we at Navrachana University have developed a holistic curriculum wherein the emphasis is not just on gathering knowledge but on 'informed application in the real world'.
Our students are exposed and taught to deal with constantly unfolding unknowns. The goal is to train their mind to be alert, analyze and adapt at an accelerated pace, and swing into action early so that they can lead the change. If you are looking to invest in education that will go beyond your first job and give you a lifelong competitive edge, Navrachana University is where your search ends.
Click on each school to know more about the courses offered
Other Programs Offered at NUV
TOP