Apply Online
We all know that change is the only constant. Events like the pandemic accelerate change and disrupt life and business as we know it. New jobs emerge and people in old jobs need to learn new things to stay relevant and keep growing.
Thus if you are looking to future-proof your career, you need to choose a university like Navrachana, where education goes beyond books. Our adaptive curriculum is regularly updated to include emerging technologies and disciplines. Students are taught how to be life-long learners so that at all times across their career, as a matter of habit, they are constantly learning new things, upgrading their knowledge and staying ahead on the professional curve.
HERE ARE SOME OF THE SKILLS YOU WILL GAIN AT NUV THAT WILL ENSURE YOU CONTINUE
TO HAVE A BRIGHT FUTURE IN A WORLD THAT IS CONSTANTLY EXPERIENCING DISRUPTION.

Leadership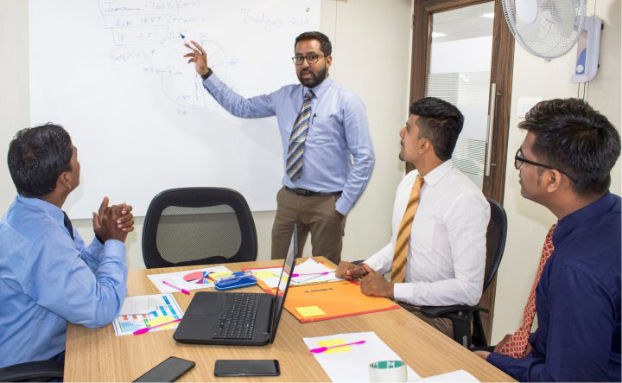 Students' minds are trained to be alert, to analyze and to adapt at an accelerated pace, this enables them to anticipate change and swing into action early and lead the change.

Critical Thinking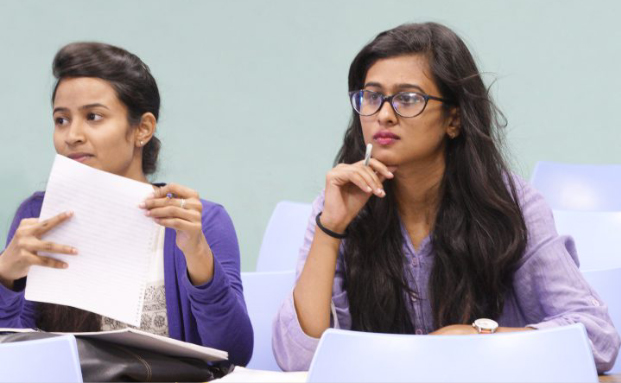 Students are encouraged to be curious, ask questions, and objectively evaluate the information on hand. This teaches them to take an informed decisions swiftly - a necessity in these disruptive times.

Creativity and Innovation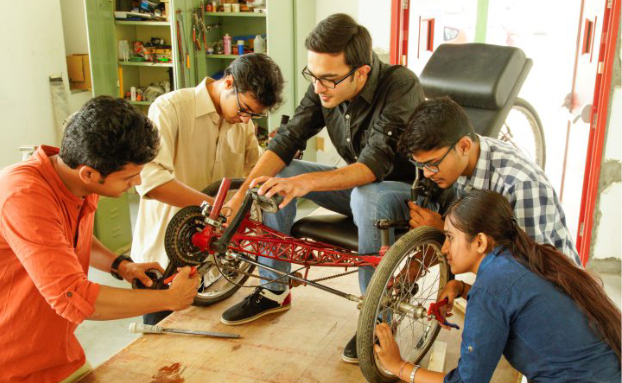 Students are taught to think out-of-the-box. Explore different approaches. Form new patterns and combinations. Creativity and innovation are tools they become proficient with and can apply them to emerging problems.
At Navrachana, we ensure our students' are equipped to navigate the future. They are imparted strong fundamentals in the classrooms, while guest lectures and webinars aid in inculcating a desire amongst students to acquire and update themselves with new knowledge. We also conduct several certificate courses that help students acquire must-have skillsets for the new age.
In a nutshell, if you are a Navrachana University student, you are well-placed to carve out a bright and successful future.
TOP